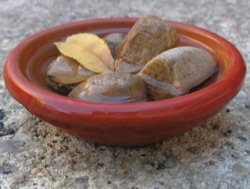 Directions
---
Graduate Ann Arbor to Meeting Room
Walk out of the Graduate Ann Arbor, cross Huron St and walk south on S State St, turn left (east) onto E Washington St, turn right (south) mid-block past S Thayer St onto Ingalls Mall, walk south on the mall to the fountain. The main doors of the Michigan League are just east of the fountain. Go into the League and go up the central staircase or take elevator to the second floor, and turn left. The ballroom will be at the end of the corridor on the left.


Bell Tower Hotel to Meeting Room
Walk out of the Bell Tower Hotel and turn right (south) to N University Ave. Turn left (east) and walk one block to the Michigan League, go in the doors behind the semicircular drive and go up one flight of stairs. The ballroom will be on your right.


Meeting Room to Rackham Building
Walk out of the ballroom, turn right and walk down the corridor to the central staircase, go down one flight of stairs and proceed out the main doors of the League. Turn right (north) at the fountain outside and walk along Ingalls Mall, and cross Washington St. The Rackham building will be in front of you. Go up the stairs and into the building, then take elevator or stairs on either side of the lobby to the fourth floor. Both the West Conference Room (breakfast Wednesday) and the Assembly Hall (breakfast Thursday and lunch Wednesday and Thursday) are located on the fourth floor.